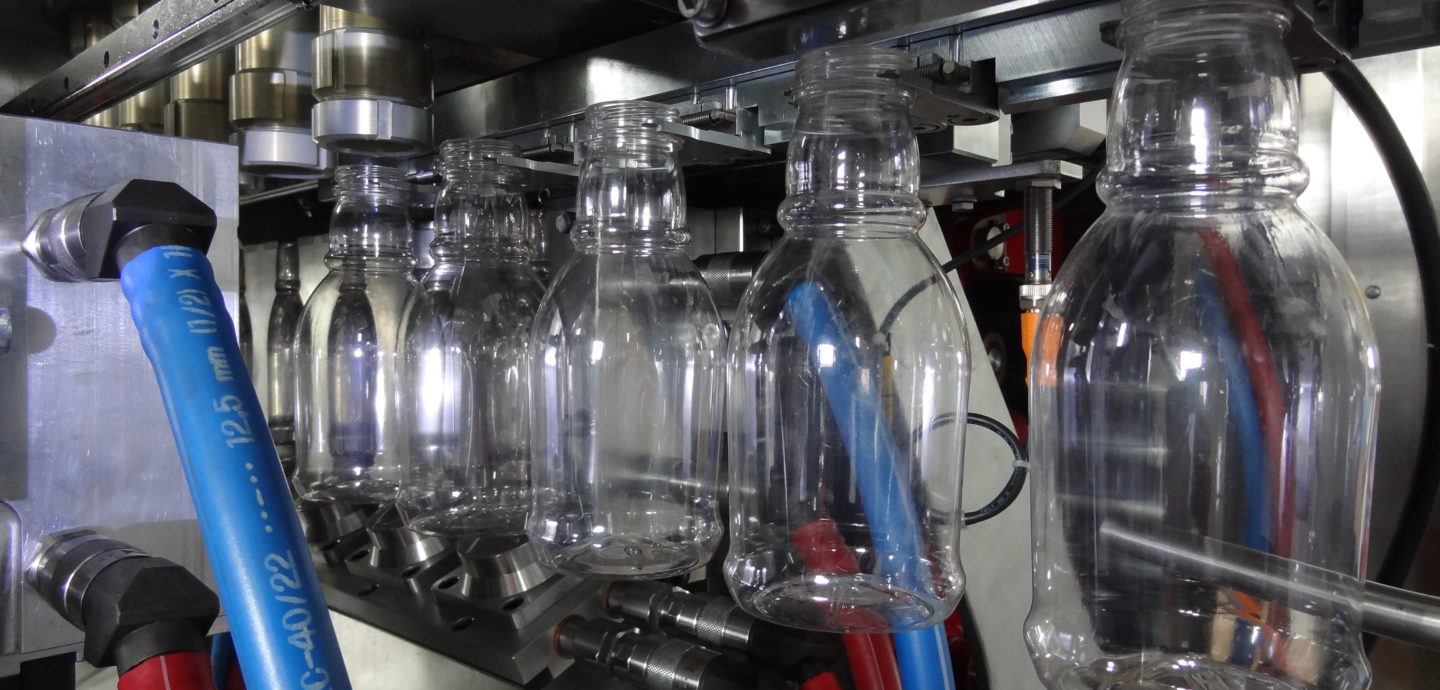 Packaging manufacturing
PET blow molding machines for small to medium production rates are available. The Return-On-Investment (ROI) of the machine can be expected within 6 to 24 months (Numbers vary). Please, contact your Serac Representative for details.
From PET preform to bottle
The Serac Blow Linear (SBL) series of PET blow molding machines are the obvious solution for medium-size bottle fillers who want to keep control of their transporting and storing costs, while optimising the quality of their bottles. Serac PET bottle manufacturing machines are designed to produce formats ranging from very large, such as 5 liters edible oil containers, to as small as 50 ml for samples or premium products.
Output range: 4,000 to 18,000 bottles per hour. The SBL series distinguishes itself with its innovative design, which makes it operator safe and user friendly, increasing production uptime. Not only SBL machines have easy access all around, with numerous openings and two sliding doors, the mold sliding rack is designed especially for easy and effortless changeover.
For more detailed analysis and figures of Serac PET Bottle Blow Molder, request for a meeting with us now
The following articles may interest you
Dairy

Anticipating the development of PET on the yogurt and fresh dessert markets due to the implementation of a circular economy around this material, Serac is now offering to blow PET cups on its SBL machines with the same quality level as for bottles.

Read the article